MASSAGE THERAPY SERVICES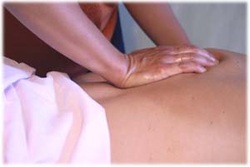 Massage Therapy Services: Greater Victoria & Westshore, B.C.

TRISH TRUMPER, RMT (Registered Massage Therapist)
Trish has been practicing for twenty one years, primarily in the Westshore. She is an advisor to Full Balance Fitness and has also been instructing at the West Coast College of Massage Therapy here in Victoria for the past three years.





---